Pink Aloe Vera Sleeping Mask (overnight mask) 100g
Pink Aloe Vera is known to be a natural moisturizer It has hydrating properties and absorbs into the skin like magic. Even for oily and acne-prone skin, Aloe Vera has proved to be an excellent moisturizer because of its light texture.
BENEFITS OF ALOE VERA SLEEPING MASK
1 -Moisturizes dry skin
2 -Soothes irritated skin
3-Cooling soothing sunburns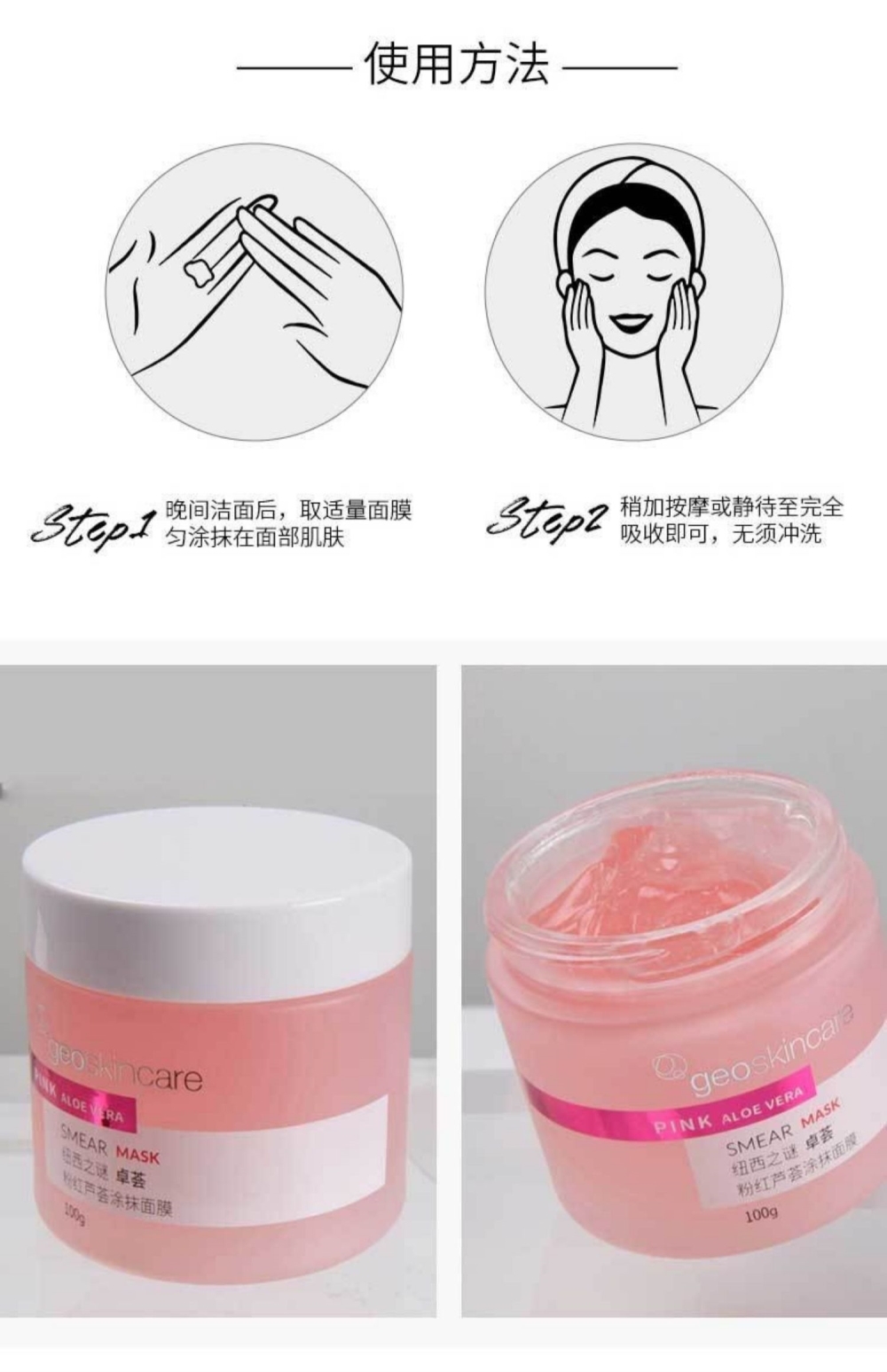 How to Apply :
After applying own night skin care products, before sleep apply Pink Aloe Vera Sleeping mask spread over your face,until the next day morning wash off.