1 Nano Chip Beauty Starter Pack
Nano Chip Beauty ( Free 4 units Hyaluronic acid+ Free 35ml SOS )
Add On Serum , more save !!
Starter pack including : 1 Nano beauty gun + 4 Hyaluronic serum + 1SOS serum
can choice 1 serum as you like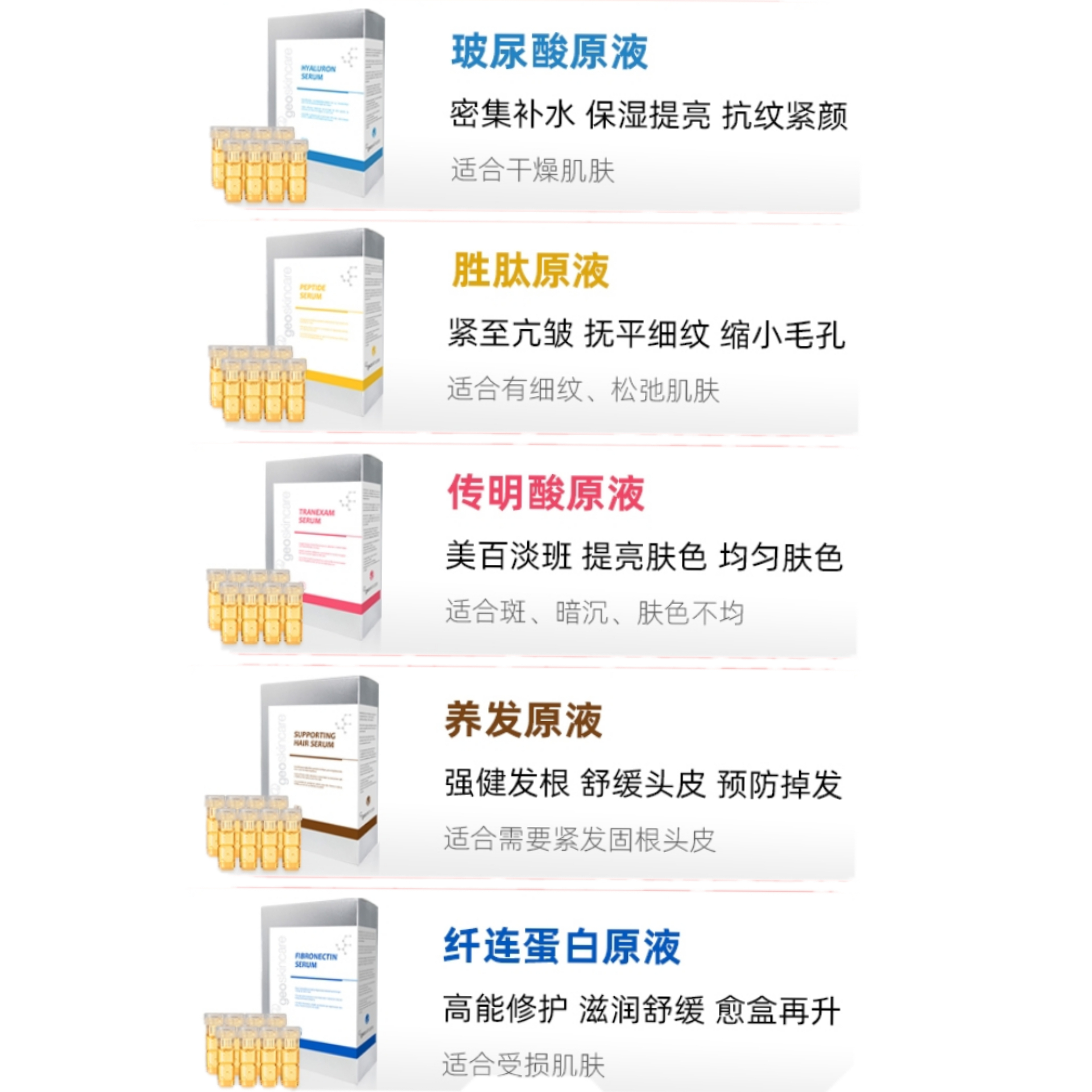 Hyaluron Serum - highly effective moisture concentrate for skin prone to dryness and the formation of wrinkles
Deep hydration to solve the problem of dry skin and sensitive skin. Long-lasting moisturizing .
Tranexamic Acid - Radiance and whitening Serum
help to improve brightening entire complexion and skin tone
whitening, suppress melanin throughout, lighten spots, lighten acne marks, improve skin gloss, improve roughness, purify skin, make skin white and flawless, firm skin and delay aging
Bee Peptides - Peptides Anti-Aging Serum
increasing skin thickness & refining the appearance of wrinkles
Firming and lifting face, super anti-oxidant, effectively repair fine lines, improve pore size, suppress fat and prevent acne, prevent acne, stimulate skin collagen, elastic fiber regeneration, anti-aging.
Fibronectin Repair Serum - Regeneration & Repair
can fully regenerate the cells of all layers of the skin and accelerate the role of aging keratinocytes. Rebuild cells, strengthen skin barrier and repair damaged skin. Antibacterial and anti-inflammatory, remove scars and acne, dilute acne marks, repair after sunburn, red blood lines, repair double skin for allergic skin, and use with other original liquid is better.