SOUTHERN ALPS BRIGHTENING SCRUB
southern alps brightening scrub with rose damask, sweet almond shell powder, edelweiss, and lady's mantle, helps to gently remove lifeless, dull skin cells, result in brighter skin and reveal glowing.
INGREDIENTS: aqua, citrus medica limonum (lemon) fruit water, caprylic/capric triglyceride, glycerin, isopropyl palmitate, beeswax, propanediol, cetearyl alcohol, dicaprylyl ether, prunus amygdalus dulcis (sweet almond) oil, behenyl alcohol, sodium cocoyl glutamate, arachidyl alcohol, arachidyl glucoside, butyrospermum parkii (shea butter), glyceryl stearate citrate, prunus amygdalus dulcis (sweet almond) shell powder, rosa damascena flower water, rosa damascena flower oil, malva sylvestris (mallow) flower extract, mentha piperita (peppermint) leaf extract, alchemilla vulgaris extract, melissa officinalis leaf extract, primula veris extract, achillea millefolium extract, veronica officinalis flower/leaf/stem extract, leontopodium alpinum extract, tocopheryl acetate,bisabolol, zingiber officinale (ginger) extract, xanthan gum, lactic acid, dehydroacetic acid, benzyl alcohol.
HOW TO USE: apply a small amount to the face and neck. gently massage in circular motions and rinse thoroughly with tepid water.
SUITABLE : Face, Neck and Body
WARNING: use only as directed.if irritation occurs, discontinue and seek medical attention if necessary. for external use only. store below 30°C. keep out of direct sunlight.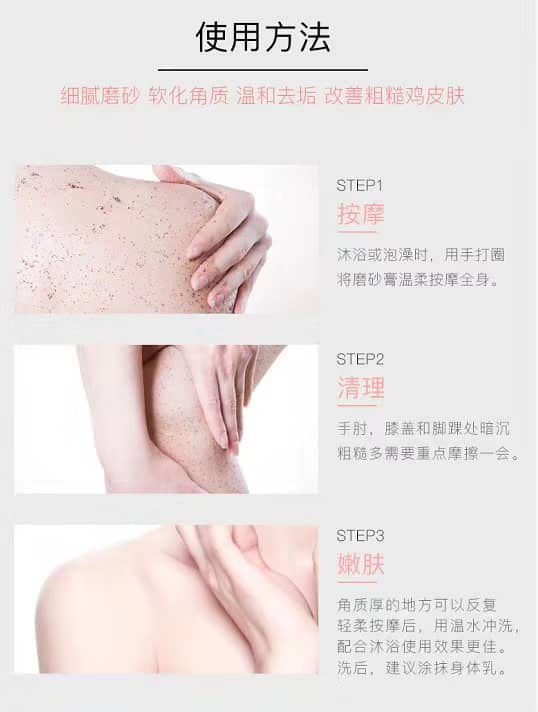 南部阿尔卑斯山白皙磨砂膏南部阿尔卑斯山白皙磨砂膏
配以玫瑰锦缎,甜杏仁壳粉,雪绒花和女士披风,有助于轻柔地去除无生命的暗沉皮肤细胞,使皮肤更加白皙并散发出光泽。 成分:水,柠檬柑桔水,柠檬酸/癸酸甘油三酯,甘油,棕榈酸异丙酯,蜂蜡,丙二醇,鲸蜡硬脂醇,二辛醚,李桃木杏仁油,甜菊糖戊二醛,可可酸钠 酒精,花生四烯酸葡萄糖苷,牛油果丁酸(乳木果油),柠檬酸硬脂酸甘油酯,甜杏仁李壳粉,罗莎damascena花水,罗莎damascena花油,锦葵(salvestris)(锦葵)花提取物,薄荷 提取物,寻常的炼金术提取物,蜜蜂花叶提取物,樱草花提取物,a草提取物,山茱ver花/叶/茎提取物,高山绒毛提取物,生育酚乙酸酯,双糖醇,姜黄提取物(姜)提取物,黄原胶,乳酸, 脱氢乙酸,苯甲醇。
适合脸部,颈部,身体
使用方法:将少量涂抹于面部和颈部。 以打圈的方式轻轻按摩,并用温水彻底冲洗。 警告:仅可按指示使用。如果发炎,请停止使用并在必要时寻求医疗护理。 仅限于外用。 储存在30°C以下。 避免阳光直射。