Propolis Acne Essence 蜂胶祛痘精华
PROPOLIS ACNE CLARIFYING SOS ESSENCE
propolis acne clarifying essence works to prevent and reduce the appearance of blemishes, its unique formulation penetrates clogged pores, clearing them of impurities, contains bee propolis and medicinal mushrooms help to dear blemishes while iris helps to smooth skin and even out skin tone.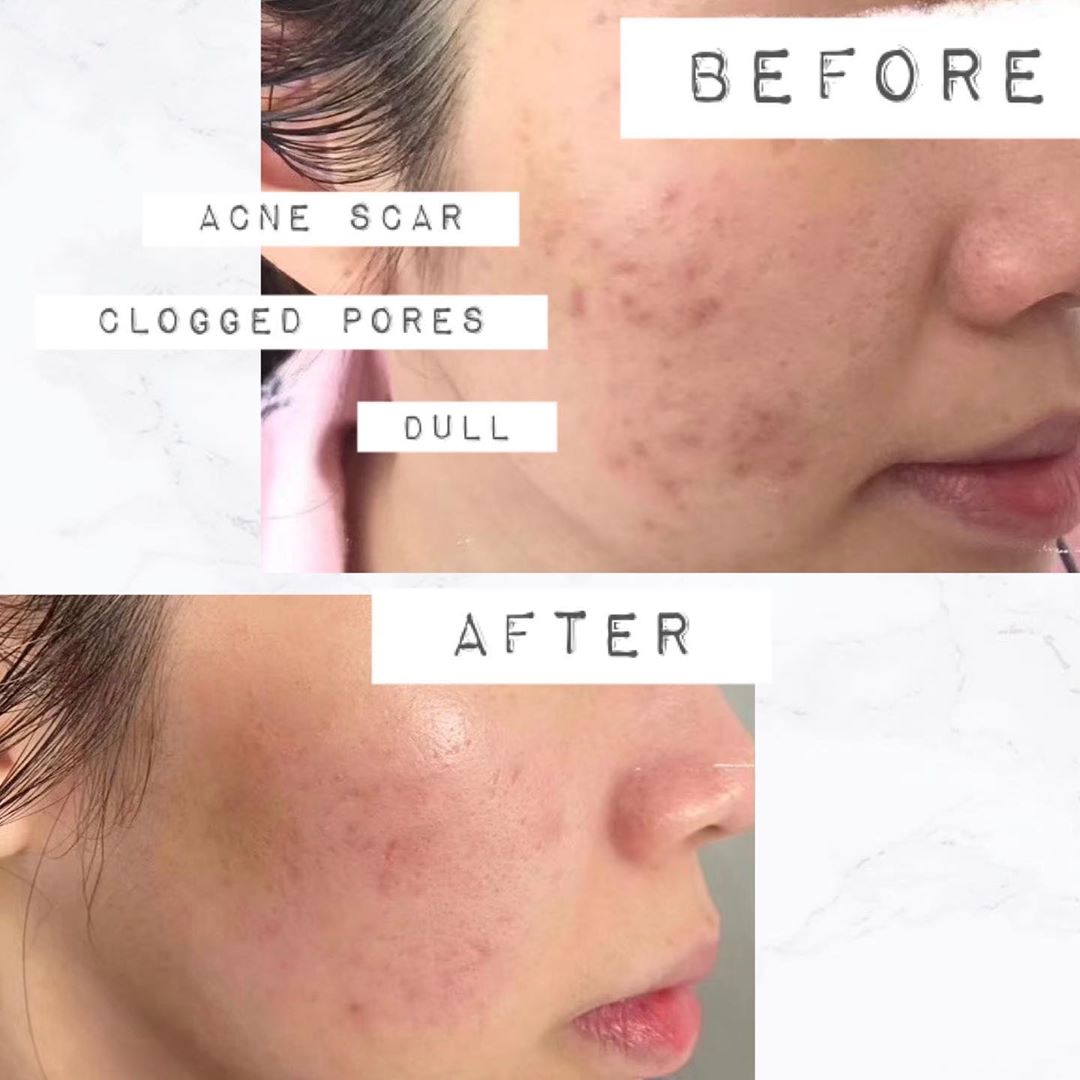 INGREDIENTS: aqua, citrus aurantium dulcis (orange) flower water, propanediol, rosa damascena flower water, diglycerin, biosaccharide gum-1, hexapeptide extract, sodium hyaluronate, glycerin, iris versicolor extract, epilobium fleischeri extract, butylene glycol, fomes officinalis (mushroom) extract, sodium hydroxide, xanthan gum, acacia senegal gum, gluconolactone, sodium benzoate. portulaca oleracea extract, propolis
HOW TO USE: cleanse your skin thoroughly before applying the essence. cover the affected area with a thin layer one once daily before sleeping. because excessive drying of the skin may occur, start with one application daily. if bothersome dryness or peeling occurs, reduce application to every other day.
Perfect Match : Propolis Acne Clarifying + SOS Thermal Spring
☀️cleanser, toner , face lotion or serum , Thermal spring SOS , sunblock

🌙cleanser, toner , face lotion or serum , Thermal Spring SOS, propolis acne clarifying apply on pimples area will do
最佳配搭:
Thermal Spring SOS Essence + Propolis Acne Clarifying

☀️清洗干净脸部, 爽肤水, 乳液, Thermal Spring SOS , Sunblock

🌙清洗干净脸部, 爽肤水,乳液, Thermal Spring SOS, 蜂胶袪痘精华涂薄薄在痘部位(不必搽全脸)
**每天坚持用-蜂胶祛痘精华 ,直到 痘痘-消炎/消失为止
蜂胶祛痘精华素蜂胶祛痘精华素可预防和减少斑点的出现,其独特配方可渗透堵塞的毛孔,清除杂质,含有蜂胶和药用蘑菇,有助于淡化斑点,而虹膜则有助于使皮肤光滑甚至均匀。 肤色。
成分:淡水,柑桔桔梗花水(橙),丙二醇,罗莎玫瑰花水,双甘油,生物糖胶1,六肽提取物,透明质酸钠,甘油,鸢尾花杂色提取物,epi叶蝶形提取物,丁二醇,fomes officinalis(蘑菇) )提取物,氢氧化钠,黄原胶,塞内加尔阿拉伯胶,葡糖酸内酯,苯甲酸钠。 马齿race马齿extract提取物使用方法:在涂抹精华素之前,先彻底清洁皮肤。 每天睡前用薄薄一层覆盖患处。 因为可能会导致皮肤过度干燥,所以每天应从一剂开始。 如果发生干燥或脱皮,应每隔一天减少使用量