Tranexamide Acid Brightening Serum 30ml 传明酸美白提亮精华液 (expired date 2023/11)
传明酸亮白精华, 强大的成分可以减少暗淡肌肤从而恢复自然的肤色和亮度
皮肤可以恢复其自然平衡、柔软和丝般光滑的光泽。 这种血清可以显着提高皮肤的水分含量
成分:水,丁二醇,甘油,戊二醇,甜菜碱,烟酰胺,氨甲环酸,ppg-9二甘油醚,肌醇,透明质酸钠,姜黄(姜黄)根提取物,光甘草(甘草)根提取物,贝利斯(雏菊) ) 花提取物、香蜂草叶提取物、黄原胶、卡波姆、丙烯酰基二甲基牛磺酸铵/vp共聚物、氢氧化钠、苯氧乙醇、乙基己基甘油
适合所有肌肤,每晚使用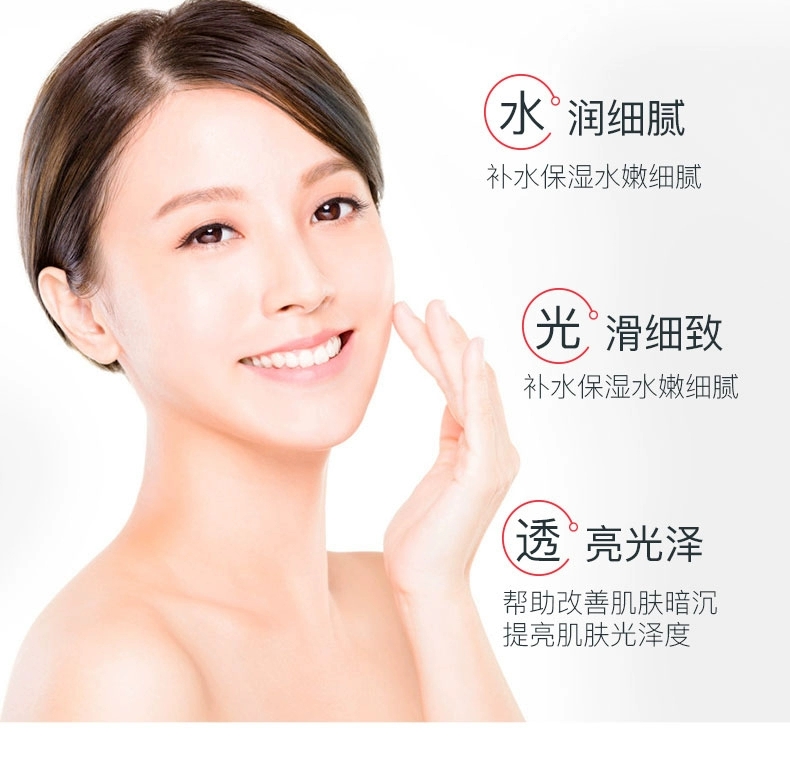 RANEXAMIC ACID BRIGHTENING SERUM this highly effective serum contains tranexamic acid. this powerful ingredient reduces the appearance of skin it hel to restore the natural skin tone and its brightness. skin can regain its natural balance, softness and silky-smooth glow. this serum can significantly improve the moisture level of the skin.
INGREDIENTS: aqua, butylene glycol, glycerin, pentylene glycol, betaine, niacinamide, tranexamic acid, ppg-9 diglyceryl ether, inositol, sodium hyaluronate, curcuma longa (turmeric) root extract, glycyrrhiza glabra (licorice) root extract, bellis perennis (daisy ) flower extract, melissa officinalis leaf extract, xanthan gum, carbomer, ammonium acryloyldimethyltaurate/vp copolymer, sodium hydroxide, phenoxyethanol, ethylhexylglycerin.
Features/Benefits:-
*Whitening, Brightening, Even Skin Tone, Restoring The Skin Barrier, Calming and Anti-Inflammation
*Suitable For -All Skin Types
Usage Instructions
Apply a small amount to the face and neck, gently massage in circular motions until completely absorbed. Suitable for everyday night use.